IF SCIENCE IS THE BRAINPOWER DRIVING 

AGRI TECHNOVATION,   

THE TEAM IS THE 

HEARTBEAT.
Our dynamic team strives to create the most valuable synergy
between crop performance and technology for all farmers.
 We currently have the following vacancies.
For more information and to apply, click on the links below: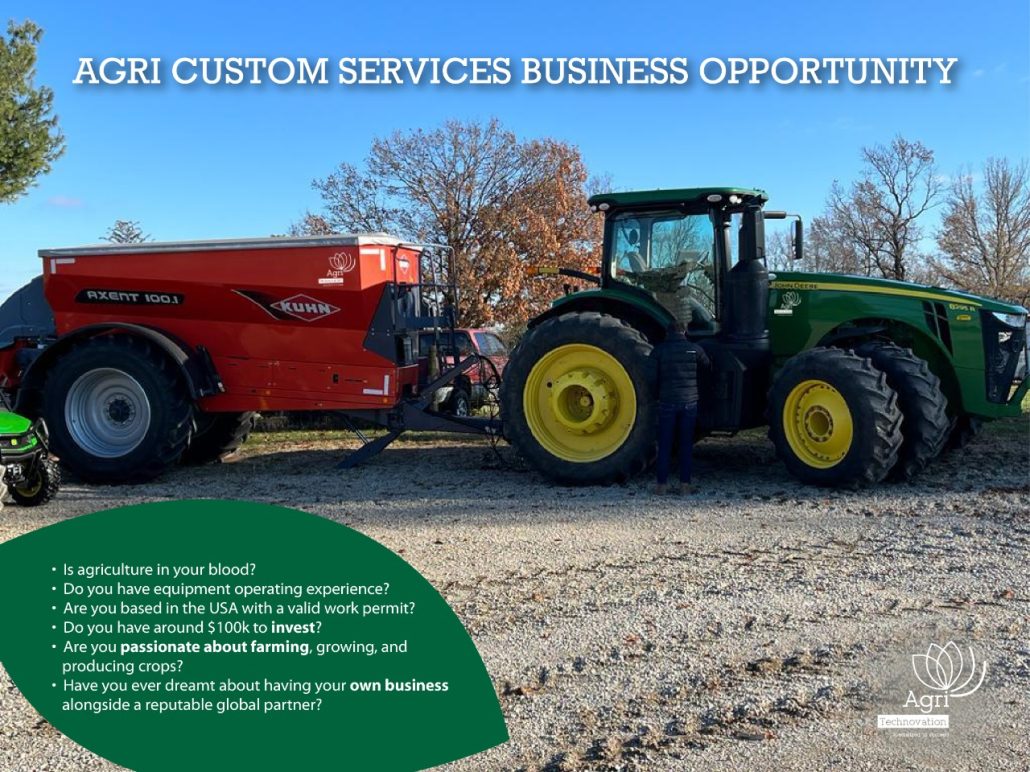 We are looking to partner with energetic, ethical, individuals, or families with integrity.
Our goal is to assist you in building your own contracting business, so you never have to work for someone else again.
We understand the importance of having an experienced business partner to assist in all the admin, financial matters, and marketing. Our structured start-up solution will make you a business owner and independent contractor with all the assistance to navigate the daunting challenges of starting a new business in agriculture.
We have already done the groundwork and registered 
the legal entity complete with an open bank account. We took care of the forecasting and budgets and consulted with the tax & legal experts.
We assist with financing and as our partner some of your initial investment will be used as working capital. We will be working beside you to secure contracts and revenue so that you can have the freedom to do what you love.
Even though our business startup solutions are tailor made, there is flexibility to structure the deal according to your personal needs, situation, and location.